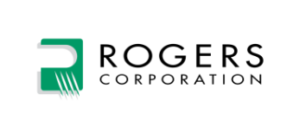 ROGERS
Solutions for elastomeric materials
Company specialised in technical materials. It is one of the oldest public companies in America. Innovation is one of the salient features of this company.
Founded in 1832, Rogers has a prestigious history and has built relationships around the world over time. In 1958 they presented the PORON product line which would become a trusted partner of footwear brands all over the world.
The material
PORON ® XRD ® is a multifunctional foam designed to make impact protection articles. Its molecules react instantly to impacts to form a protective shell around the body and then return to the resting condition.
Advantages of PORON ® XRD ®
Versatile design
Facilitated movements
Eliminate clutter without compromising protection
Repetitive impact protection