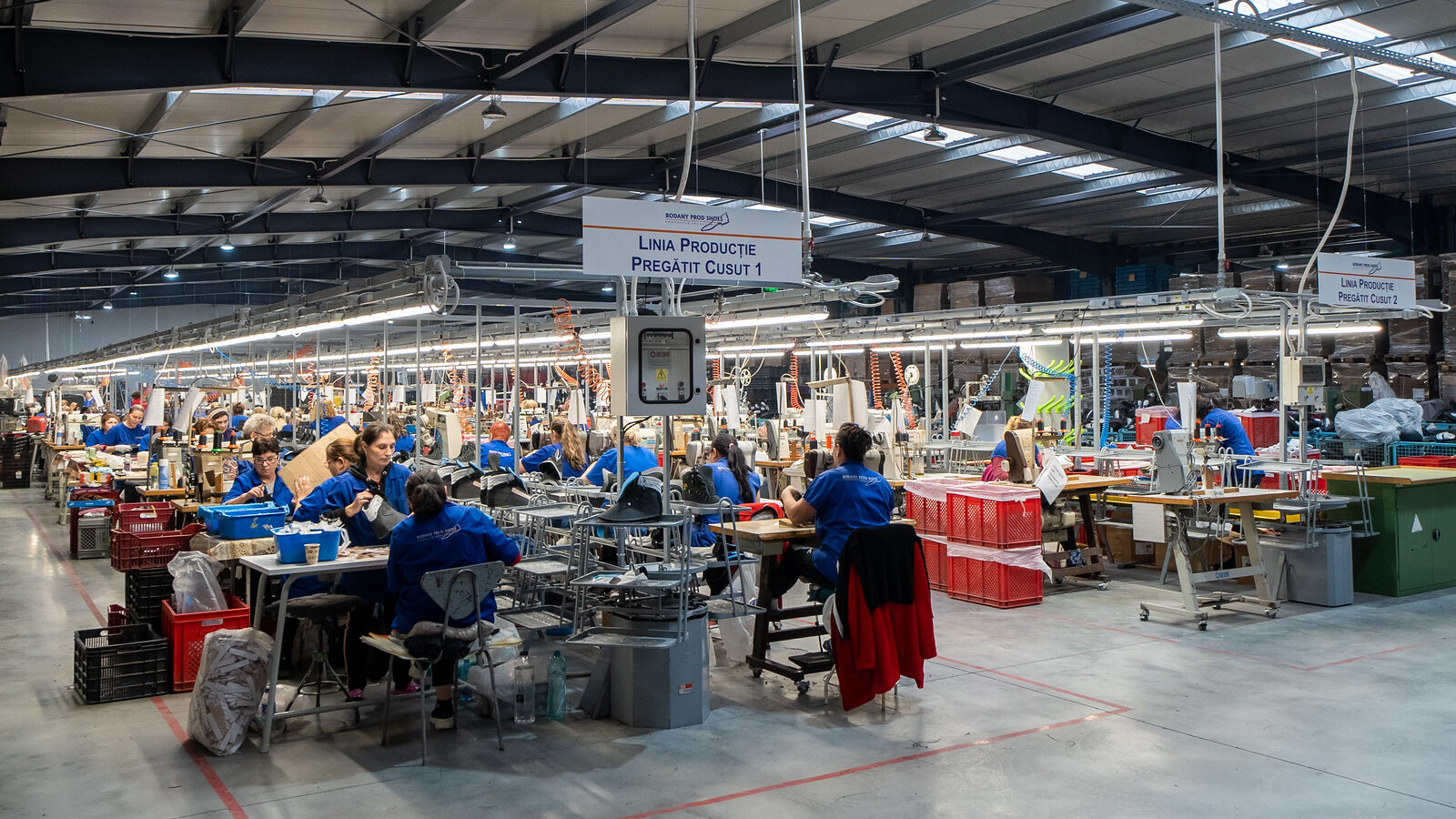 The Bodany Factory is part of our group.
In addition to two generators with a total power of 250 KW, we have recently completed installing the first part of our solar station (100 KWP).
With all these investments, we can operate successfully without drawing energy from the grid in the event of a power curtain. Together with a modern heat pump system, the factory is cooled and heated without the usage of any fossil energy and is therefore CO2 emission-free.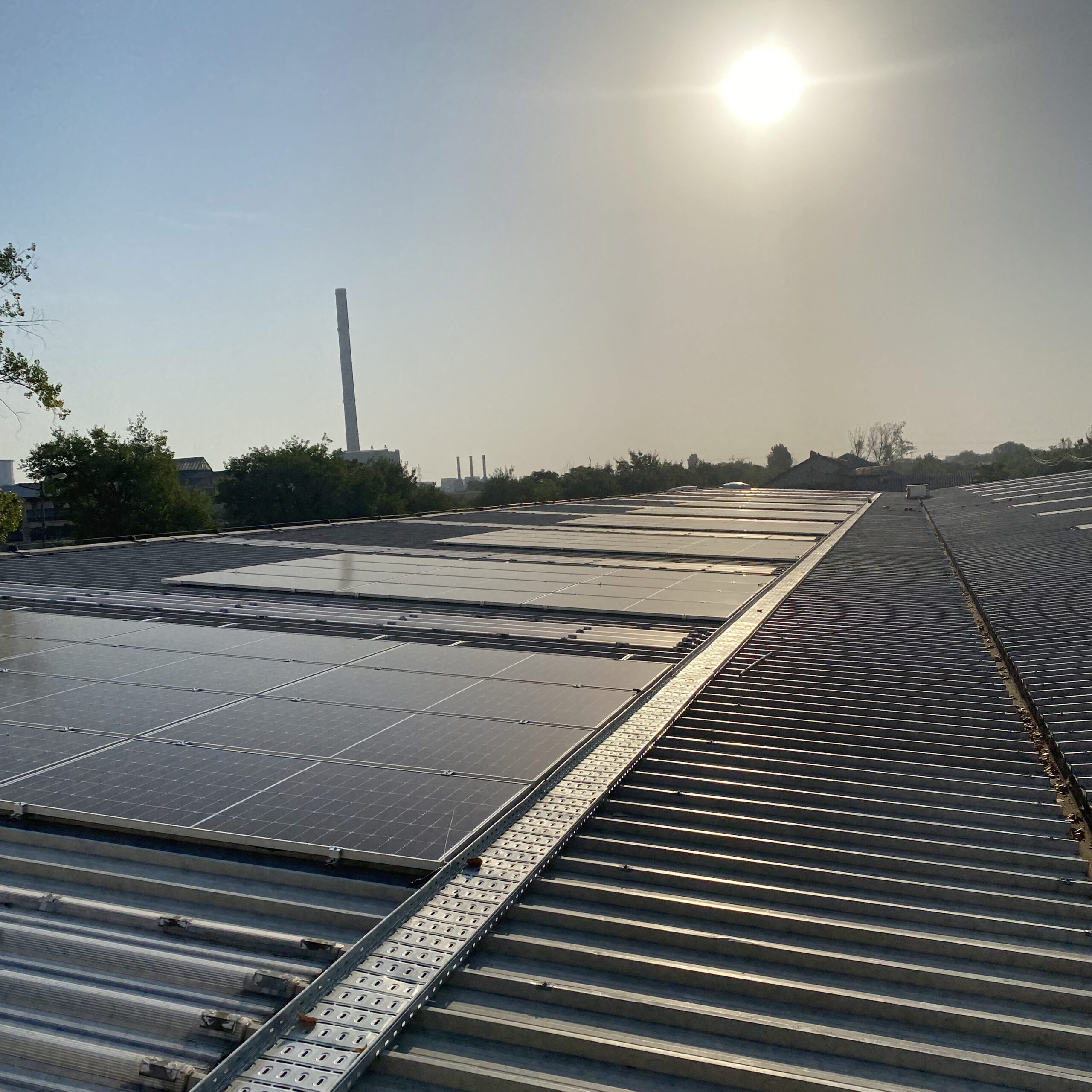 Furthermore, a sophisticated ventilation system allows using the heat of the compressors to warm the factory in winter further reducing the energy needed for heating in winter.
These are just some of the measures implemented in the new factory building to reduce our ecological footprint and increase energy efficiency.
Step by Oeko Tex
We are proud to announce that our production facility in Bucarest, got the Step by Oeko Tex certification. We are the first shoe factory in the World to get that certification. We don't just talk about ecology, we act.